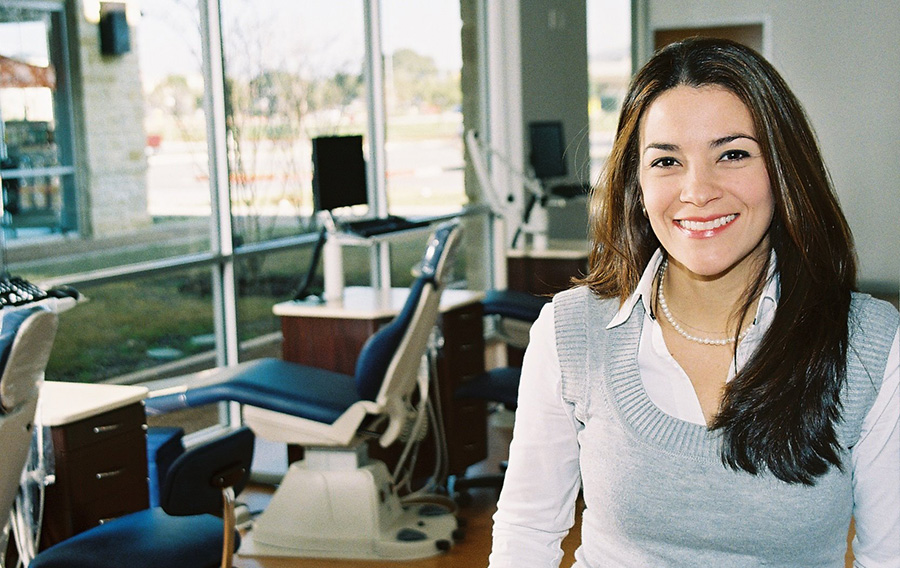 30 Dec

Meet Dr. Silvana Gonzalez of Pure Smiles Orthodontics

Austin, TX – Austin residents looking for exceptional orthodontic care have found it with Dr. Silvana Gonzalez at Pure Smiles Orthodontics. Dr. Gonzalez is committed to ensuring each patient she treats receives the highest level of care that results in the smiles of their dreams.

Dr. Gonzalez graduated from the Universidad de Cartagena School of Dentistry before going to receive her Master of Science in Oral Sciences at the University of Illinois. She then completed a three-year residency in orthodontics and a one year residency in craniofacial orthodontics, both from the University of Illinois.

She filled her team at Pure Smiles Orthodontics with team members who are as committed to excellence as she is. Pure Smiles Orthodontics is dedicated to ensuring patients receive beautiful, healthy smiles that last a lifetime. That means exceptional care, education, and helping patients get the most out of their time in treatment.

Dr. Gonzalez and her team treat patients of all ages, from children at their first orthodontic consultation at the age of seven, to adults looking to perfect their smiles. Because no two smiles are the same, no two treatments will be the same. Not only does Dr. Gonzalez offer a host of treatment options, each plan is fully customized to meet the individual needs of each patient.

From early Phase I treatment that helps guide the growth of the jaw and formation of the maxillary and mandibular arches, to the journey of braces and beyond, Dr. Gonzalez and her team offer specialized, compassionate care every step of the way.

Because each patient's case is different, Dr. Gonzalez offers several treatment options so that patients can choose the option that best suits each patients' needs and lifestyle. Metal self-ligating braces, clear self-ligating braces, Invisalign are all offered at Pure Smiles Orthodontics.

Dr. Gonzalez has worked extremely hard to build a practice that is not only dedicated to providing excellent orthodontic care, but commits to treat each patient like a member of the family. She and her office staff understand that patients need to feel relaxed in the environment, and respected by every member of the team. The Pure Smiles Orthodontics team prides itself on getting to know each and every patient and takes the time to listen and work together.
For Austin-area residents searching for an orthodontic practice to call home, Pure Smiles Orthodontics is the answer. Their years of experience ensure patients receive beautiful, healthy smiles that will last a lifetime, and their compassion will help patients feel right at home during their smile enhancement journeys.

To schedule your free orthodontic consultation, call Pure Smiles Orthodontics today at 512-215-2520.