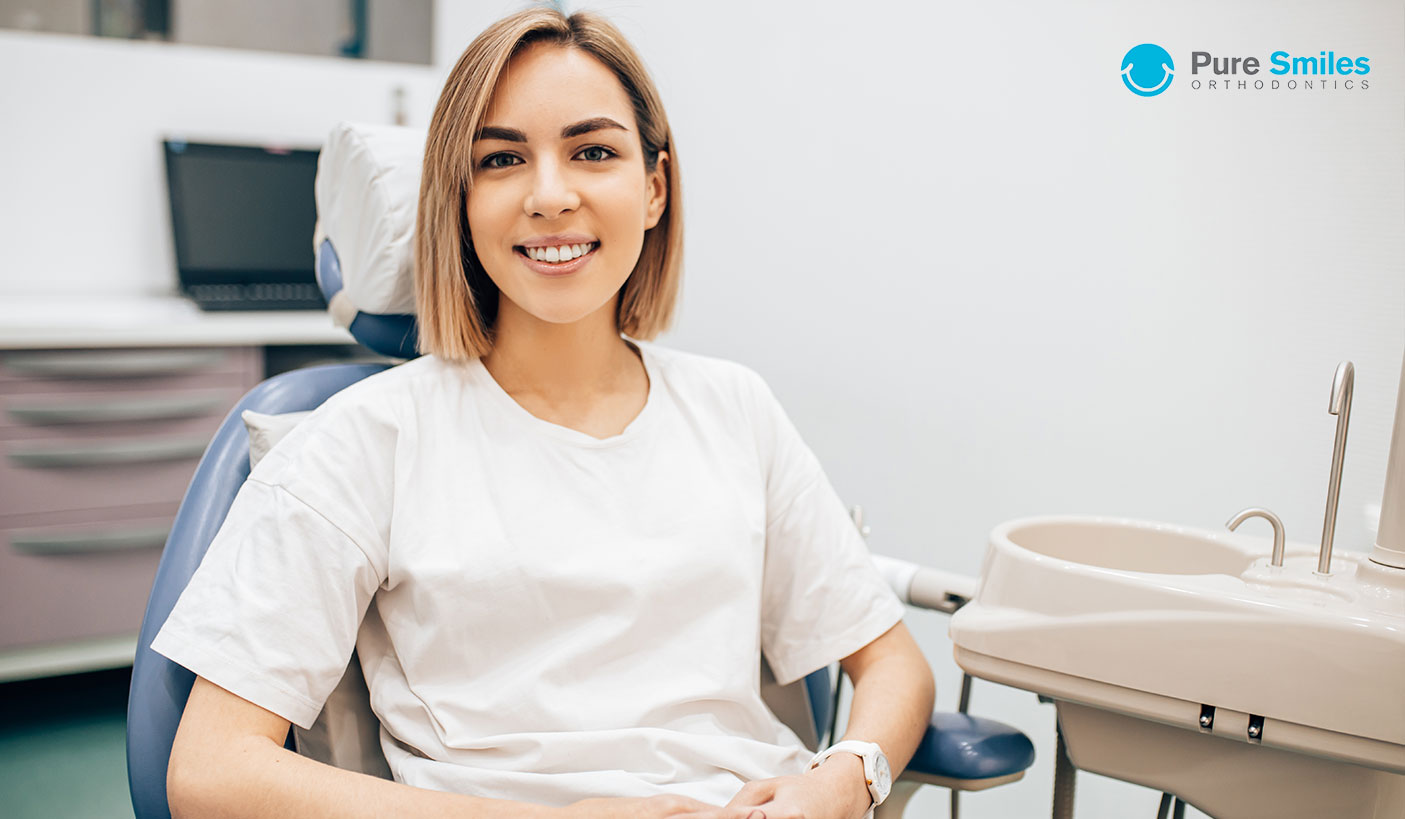 29 Dec

What Happens at an Orthodontic Consultation?

Austin, TX – Orthodontic treatment, if required, can be done at any age. At Pure Smiles Orthodontics, we treat patients of all ages. The recommended age to visit an orthodontist for the first time is seven, with orthodontic treatment for children we ensure that facial and dental development is normal, but today we are seeing more adults than ever before who are interested in orthodontic treatment for adults. 

When you are ready to schedule an orthodontic consultation, either for you or your child, what can you expect at this appointment?

This first appointment is when your orthodontist will get an idea of what issues, if any, may be present and then craft a treatment plan that will best meet the needs of the patient. We begin by taking X-rays and photographic images of the patient's mouth. The orthodontist will then do a comprehensive physical examination of the mouth. These all work together to help the orthodontist make an accurate diagnosis, and then craft the most ideal treatment plan to ensure the patient receives the best care.

After the exam, images and X-rays are completed, the orthodontist sits with the patient and/or family to discuss the diagnosis and what treatment options may be available to correct any issues there may be. There are many different treatment options available today, and the orthodontist will discuss which option(s) may be best. If more than one option is available, the orthodontist will go over the pros and cons of each, including cost comparison, to help the patient make the most informed decision about their treatment.

A financial coordinator will also discuss financial obligations at this time. Every patient should have a clear understanding of what their insurance may cover, if they are using dental insurance, as well as what their portion of the costs will be. Payment plans, financing options and any discounts that may be available will also be discussed.

The goal of this appointment should be that the patient understands his or her diagnosis and treatment plan, understands the timeline for treatment, and is comfortable with and understands financial obligations. Your orthodontist and staff should allow for questions in order to allow you to make the most informed decision about your treatment.

Orthodontic treatment is a big step – both personally and financially, and the orthodontist you choose should understand that. At Pure Smiles Orthodontics, we know there are many choices in orthodontic offices, and we strive to ensure every patient feels valued and respected. At every consultation, we take our time to be sure we discuss all treatment options and provide plenty of time for discussion. You should feel like an active part of your treatment, so we want to be sure you feel knowledgeable and empowered.

If you are ready to begin your orthodontic journey, call Pure Smiles Orthodontics today at 512-215-2520 or go to www.puresmilesortho.com to schedule your complimentary virtual or in person consultation.