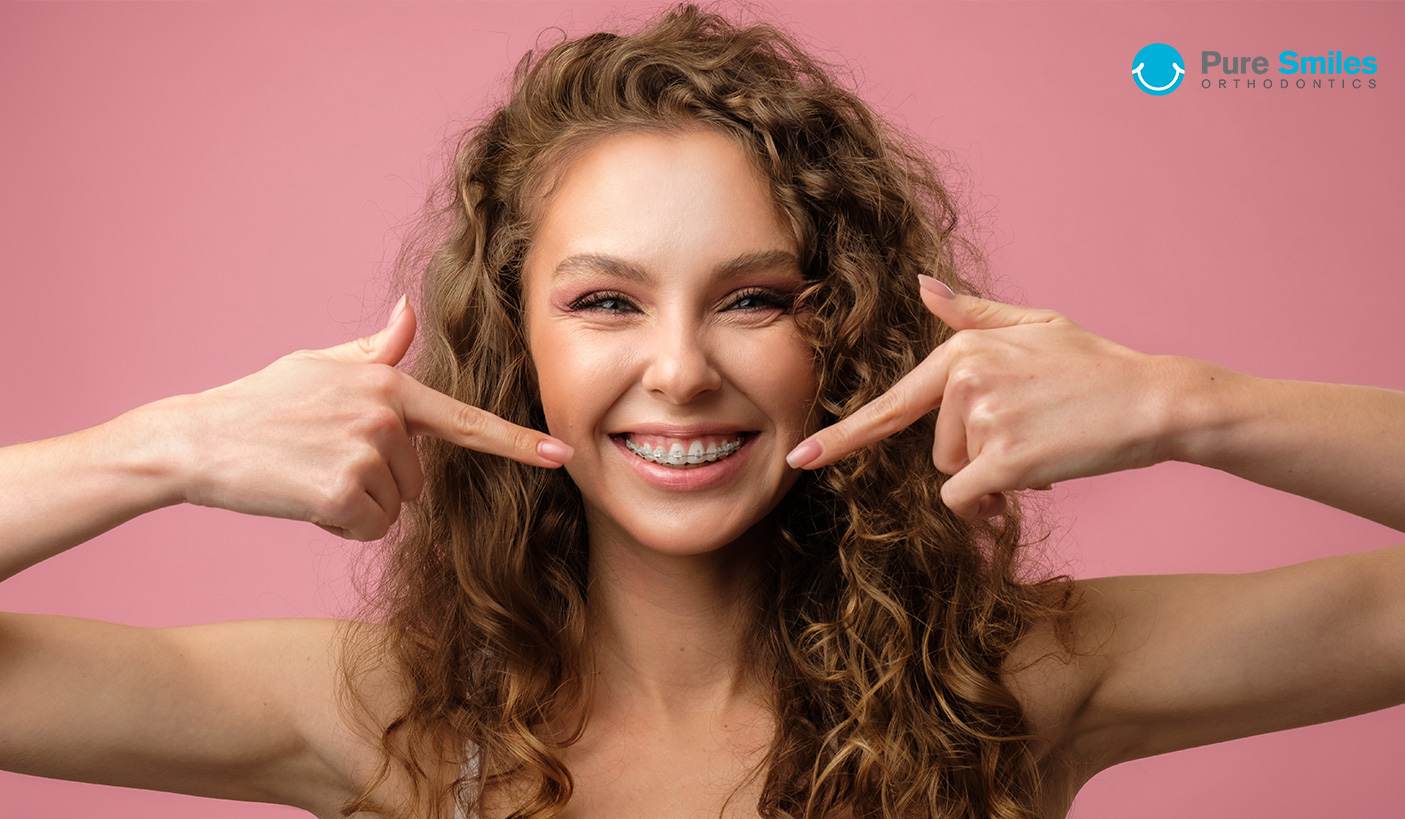 13 Feb

Which Orthodontic Treatment is Best for Me?

Austin, TX – Orthodontic treatment is something many adolescents, and adults in growing numbers, turn to in order to achieve their ideal smiles. Today, there are more treatment options available than ever before. It can be difficult to wade through all the information and determine which option is right for you. Dr. Silvana Gonzalez and Pure Smiles Orthodontics in Austin, TX are here to help!

First, it can be helpful to determine what is important to you during your treatment. Are you concerned about the appearance of the braces, or are you focused solely on effectiveness? Is cost important? Or how about how your treatment will impact your daily life?

These are all important factors as you look at the different treatment options that are available to you. Each have their pros and cons, so knowing what the things that are dealbreakers for you going into treatment can help you and Dr. Gonzalez determine what is the best option for you.

The end goal of treatment should always be a straighter, healthier smile and stable bite, but the path you take to get there may differ from other people or friends you know in treatment. Let's look at some of the most common orthodontic treatment options to learn more.
Metal Braces
Metal braces are still commonly used today for a good reason – they are effective! They are the most affordable treatment, as well. Orthodontists love them because they can treat all levels and severities of malocclusions, so no matter what issue you are facing, metal braces can correct it.
However, metal braces will be the most noticeable in your mouth. Today's metal brackets are sleeker than ever before, but they will still be visible. They also require dietary restrictions during treatment to avoid damaging the brackets and wires. You'll need to take care to avoid foods that are too hard, sticky, chewy or crunchy.
The brackets and wires can take some time to get used to, and you may experience some sensitivity in the beginning. Orthodontic wax can be used on places that cause irritation until your mouth is used to having the braces in place.
Ceramic/Clear Braces
Ceramic braces consist of brackets and wires just like metal braces, but the brackets will be made of material that can blend in with your natural teeth. This makes them less noticeable. Ceramic braces are slightly more expensive than metal braces.
Ceramic braces are not as durable as metal braces, so you have to be sure you maintain your dietary restrictions during treatment. However, just like metal braces, they can be used to effectively treat even serious issues. Just like metal braces, the brackets and wires can take some getting used to and may cause some irritation.
Clear aligners
Clear aligners are known as the invisible treatment because the aligner trays are made of a clear plastic. The trays fit directly over your teeth to place the necessary forces needed to guide teeth to their new locations. They are the most expensive form of treatment.
Clear aligners work best on patients who have mild to moderate malocclusions. They require the highest degree of patient compliance, so you must be committed to following all care instructions. The aligners are removable, and should be removed when eating, drinking, brushing and flossing. If you are prone to forgetfulness or losing things, they may not be the best option for you.
Because you remove the aligners when eating, you don't have to worry about making any changes to your diet.
There is a perfect orthodontic treatment option, and Dr. Gonzalez and Pure Smiles Orthodontics excel in helping patients discover the right treatment for their situation. To learn more about the options available to you, call Pure Smiles Orthodontics at 512-215-2520 or visit www.puresmilesortho.com to schedule a complimentary consultation.